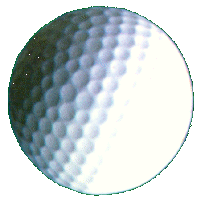 WELCOME!
The SUCCESS STORIES: JAPAN 2004 TOKYO GOLF COURSE GUIDE is the world's only English-language print guide to over 90 golf courses around Tokyo where non-Japanese can play without being a member or being escorted by someone who is Japanese. Already thousands of travelers to Japan as well as non-Japanese residents of Japan have used our guide to play at courses that used to be prohibitively expensive and closed to all but the largest Japanese corporations and their employees. The guide is only available in print, not on the web, and is updated with more information and more listings. Order the guide here for yourself, or as a great birthday or Christmas gift for a friend!
Take a look at some great Japanese courses that we've chosen to list on this website:
The SUCCESS STORIES: JAPAN TOKYO GOLF COURSE GUIDE has been written up in many publications, including Golf for Women, The Los Angeles Times, Playboy Japan, Tokyo Weekender, The Golfer, Golf and Travel, Tokyo Classified and the Daily Yomiuri. Here's what they said:
"A useful guide listing courses for visitors in Tokyo" -- Golf Monthly (UK), June 2002
"Success Stories Media...publishes an English-language guide to Japanese courses that welcome foreign players" -- Golfweek, September 8, 2001
"All this economic turmoil is to the advantage of (foreign) golfers" -- Tokyo Classified, April 2000
"Be sure to pack the Tokyo Golf Course Directory" -- Golf & Travel Magazine, October 1999
"Contains useful information, such as course descriptions, green fees, phone, fax and directions" -- Los Angeles Times, December, 1998
"The authors also include a debriefing on Japanese golf customs (what to wear, what to tip -- not surprisingly, cash is king)" -- Golf for Women, April 1999
-- "The fact that Japan has many golf courses designed by Americans seems to help getting kind words from critics. The play fee at Japanese golf courses, generally said to be the most expensive in the world, is surprisingly reasonable...many are not much more costly than golf courses in the US. A round-trip economy class airfare from New York to Los Angeles...is often more expensive than going to Japan. With airlines engaged in airfare war fueled by the addition of new carriers and flights crossing the Pacific, going to Japan is now easier than ever. Once people find out that you can play golf in Japan at a reasonable rate, they will all be flocking there. For that reason, I consider the Tokyo Golf Course Guide to be important and significant." -- Playboy Japan, March 1999
"Seems too good to be true, golfers? An entree for non-members to the exclusive golf clubs in the area? But I've chatted with the author of our Page 1 piece about the deal, and he's convinced me that the guys who publish this booklet we mention have got it nailed and it's legit! Don't think a bunch of us won't be looking into this new situation. Read it, and join me in making plans for a country club invasion." -- Tokyo Weekender, May 7, 1999
The SUCCESS STORIES: JAPAN TOKYO GOLF COURSE GUIDE covers Tokyo, Chiba, Kanagawa, Saitama, Tochigi, Gunma, Ibaraki and Yamanashi prefectures (e.g. counties), which together make up the entire Tokyo metropolitan area. Scroll down or click on any of the items below to learn more about what our guide contains...
---
[Company Home] [Directory Home] [Directory Description] [Sample Listing] [Order Directory] [Links] [Contact Us]
A Unique Experience for the Novice or the Active Golfer
Japan offers some of the most beautiful golf courses in the world, especially if you're willing to travel an hour or two outside the city. Many of them have been designed by the leading golf course design firms from the West to resemble famous courses such as Pebble Beach and Augusta National. Many offer amenities (such as driving ranges, pro shops, restaurants and overnight facilities) to help you enjoy the experience, and some offer conveniences you wouldn't find in the West (like Japanese hot spring baths and mahjhong rooms). Even if you're only a casual golfer, you'll enjoy the cultural experience of golfing in Japan where few of your friends and business partners have. And you'll have joined the likes of Tiger Woods, Mark O'Meara, Nick Price, Brad Hughes and other pros who have found Japanese courses to be among the most challenging in the world.
Due to Japan's slow economy, many of its golf courses that had been for members only are now opening at least partly to non-members. Combined with some beautiful public courses which never required membership in order to play, Japan now offers a full range of courses of every size, level of difficulty and level of service to the general public. And with the yen losing so much of its value since its 1995 peak at 80 yen to the dollar, many of these courses are affordable for the first time to non-Japanese business travelers, tourists and golfers from around the world. It's a fact -- many of the golf courses around Tokyo are less expensive, more convenient, more challenging and offer more excitement than those found in Australia, Canada, the United States or Europe!
E-mail us to receive our free, periodic e-mail newsletter about golfing opportunities for non-Japanese in Japan. Or send us photos of you and your friends golfing in Japan -- the best photo goes up on our website and the person submitting it wins a free directory!
---
Find out More About Japan's Golf Courses Open to Non-Japanese
To see a detailed description of all the information contained in the SUCCESS STORIES: JAPAN 2004 TOKYO GOLF COURSE DIRECTORY, please click here. If you want to see what one of the guide's golf course listings looks like, view this sample. Then click here to find out how to order the SUCCESS STORIES: JAPAN 2004 TOKYO GOLF COURSE DIRECTORY (It's easy).
---
[Company Home] [Directory Home] [Directory Description] [Sample Listing] [Order Directory] [Links] [Contact Us]